Memories of Mom ….. Gemperle Family Thanksgiving Reflections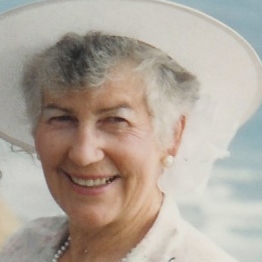 I sit here pondering my Gemperle Family Thanksgiving memories. Now I  open my office cabinet and the first thing I see is an old box of  mom's recipe index cards full of newspaper clippings glued to cards, some hand written with the most beautiful cursive, and a few tattered, well-worn but not yet glued to their cards. Maybe these unglued ones were in a test pile waiting for family approval. Maybe they never were tried but sounded interesting. I really don't know and mom is no longer around to ask. I have often reflected on all the questions I would ask Annemarie  if she was still here. So for those of you that still have moms around — ask your questions, make your lists and explore their wonderful minds.
As a teenager, I have very distinct memories of walking downstairs and seeing my mom Annemarie, perusing through these recipe index cards planning her menu for our Gemperle Family Thanksgiving. She looks up and smiles, that beautiful loving smile, and asks, "Can you Anita and Heidi help with the baking for Thanksgiving?" She hands me a few recipes to read and I pick one to start. I always loved being in the kitchen with mom and my sisters Anita and Heidi. Bonding over preparing, serving and sharing food is part of what has defined "family" for me.
I start first with the Swiss Egg Bread. Then my sisters and I work on the pumpkin pie. The farm Fresh Gemperle eggs were always the center of the operation. Dad walks in just in time with two flats of extra-large beauties.  We work and bake and make a mess and clean up and laugh and cheer….. we have fun and mom just smiles. You can find a few of these family recipes on our recipe page of our Gemperle Family Farms website.
As I reflect now on eggs and Thanksgiving I realize that eggs are a significant part of most celebrations. Not only will they bind our pumpkin in our pie and froth up our eggnog but they are loaded with protein and tons of essential vitamins and minerals.… You won't find any substitutions that will match up to the humble egg.
A Happy Thanksgiving and Thank you to All Gemperle Family Farms Employees
I am thankful to all of my family and all of the Gemperle employees and our farming coop that have worked hard to  bring fresh eggs to the local community. Thanks for helping to make our family celebrations and holidays special. You guys and gals ROCK! Happy Thanksgiving!
Find some fun Thanksgiving recipes on our Facebook page throughout the next couple of week.