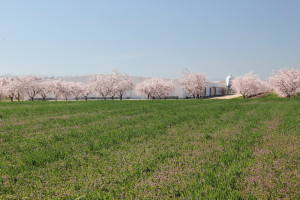 Gemperle Family Farm Scholarship Fund
(Downlaod a printable Fund Profile and application information here)
(Download a Spanish version here)
The Gemperle Family Farms Scholarship Fund was established in partnership with the Stanislaus Community Foundation to help fund higher education for the children and grandchildren of Gemperle Family Farms employees. The amount of this scholarship will range from $1000 to $3000 for one year and can be renewed for up to four years. The purpose of this scholarship is to help pay for educational expenses such as tuition, institutional fees, books, and school supplies.
How to Apply/Deadlines
Applications are accepted Jan 1 through March 9, 2018. Submit a complete application package through Stanislaus Community Foundation's online application portal and upload all required materials, including transcripts, narrative and demographic information.
Please visit www.StanislausCF.org to obtain additional information and to submit the final application. For questions, please contact the Stanislaus Community Foundation at (209) 576-1608 or email mali@StanislausCF.org .

Employment
Learn More About Employment Opportunities at Gemperle Farms
The majority of our Gemperle Family Farms employees have been with us for over 5 years. We offer a generous employment package including vacation and paid holidays, health insurance and a profit sharing/pension plan for retirement. We are always seeking talented hard working individuals, so if you feel you are a good fit, please apply to be part of our team. We encourage you to either stop by our office to fill out an employment application or send us your resume. Check periodically on our website for new job posting.
Job Postings 2016
Please contact our office
Save
Save
Save
Save
Save