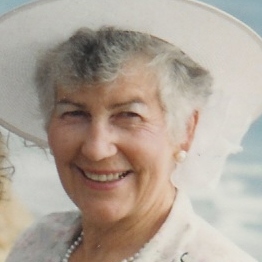 Sweet Memories of Mom …Swiss Pear Bread (Birnbrot) a Gemperle Family Favorite.

In the Gemperle Family, as a child I remember the smell mom's Swiss Pear Bread ….  dried fruit simmering with clove, cinnamon, anise and ginger wafting through the house. The sweet aroma of bread dough perks me up in bed and beckons me to walk down the stairs. Mom is busy baking some of her most beloved holiday recipes. I can still see her today with that beautiful smile and presence, doing one of her most favorite things ….. giving of her love through her fabulous baked holiday treats.
Almost every country has it's tradition of holiday bread. Mom, also known as Annemarie, brought the Swiss tradition of Swiss Pear Bread Birnbrot (beern-brot)  into the lives of her family to serve over the Christmas holidays.
In Switzerland, when she was a child, farmers and households would dry their pears to preserve them for the winter. Enjoy this traditional Pear Bread and indulge in the customs of Swiss families over the centuries.
I have had many family members and friends of the Gemperle Family ask for this treasured recipe. It is truly one of Annemarie's best. This bread on a wood platter will be the highlight of your holiday table.
Swiss Pear Bread (Birnbrot)



Dough Ingredients:
1 Package active dry yeast
1/4 cup warm water (about 110 degrees)
1/2 teaspoon salt
2 Tablespoons sugar
1 Teaspoon vanilla
3/4 cup warm milk (about 110 degrees)
3 cups  unsifted flour
3 Gemperle egg yolks
1/4 cup melted and cooled butter
For egg wash before baking: 1 Gemperle egg white, 1/2 teaspoon water.  2 tablespoons sugar to sprinkle over egg wash.
Pear Filling Ingredients:
1 1/2 cups water
2 cups coarsely chopped dried pears
2 tablespoons lemon juice
1/2 cup golden raisins
1/2 cup brown sugar (firmly packed)
1/2 cup finely chopped hazelnuts or walnuts
2 Tablespoon Kirsch or other cherry flavored liqueur
1 teaspoon grated lemon peel
1 teaspoon cinnamon
3/4 teaspoon crushed anise seed
1/2 teaspoon ground cloves
1/4 teaspoon ground coriander
1/4 teaspoon ground ginger.
Directions for Dough:
1. In a large mixer bowl, soften yeast in 1/4 cup warm water (approximately 110 degrees). Add salt, sugar, vanilla and warm milk. Mix in 2 cups flour and beat at medium speed until dough is smooth and elastic and pulls away from the sides of the bowl , about 3-5 minutes.
2. Mix in egg yolks, melted butter and last cup of flour, making a soft dough.
3. Turn dough on to floured board and knead until smooth and satiny, using flour as needed to prevent sticking (up to 3/4 cup).
4. Place dough in greased bowl, turn dough to grease top. Cover and let rise in a warm place until double in bulk, about 1 hour.
To Make Pear Filling:

1. In a two quart saucepan, combine water, dried pear and  lemon juice. Simmer, uncovered, stirring often until pears are tender and liquid is absorbed, about 10-15 minute.
2. Remove from heat and add raisins, brown sugar, hazelnuts or walnuts, kirsch, grated lemon peel, cinnamon, anise, clove, coriander and ginger. Set aside.
To Assemble:
1. Punch down dough and knead until smooth. Roll out into a 20 inch square.
2. Top with pear filling, spreading it to within 1 inch of dough edges. Tightly roll up, jelly roll style; pinch to seal.
3. Place roll seam side down, on a greased cookie sheet and shape into a partial ring. Moisten ends with water and pinch to seal. With a sharp knife, make crosswise cuts about two inches apart on top of ring just to the filling.
4. For egg wash, beat 1 Gemperle egg white and 1/2 teaspoon water. Brush over ring and sprinkle with 2 tablespoon sugar.
5. Let rise in warm place until almost doubled in bulk, about 50 minutes.
6. Bake at 350 degrees for 30 to 35 minutes or until golden brown. Loosen ring from sheet with a wide spatula and let cool on sheet about 10 minutes. Slide off on wire rack to cool until warm, or cool completely and freeze.
7. To reheat, wrap thawed loaf in foil and place in 350 degree oven for about 20 minutes. Recipe make one large ring.
Enjoy! Serve on Christmas morning or give away this fabulous treat to your special loved ones. Merry Christmas from the Gemperle Family to yours!
For more of Annemarie's most loved recipes check out her Butter Cookies with Lemon Icing in the recipe section of our website. Also, follow our blog for more fun egg themed articles. You can sign up on the main page of our Gemperle Family Farms website. You will find an assorment of great food and craft pictures on our Pinterest page.
Save
Save
Save
Save
Save
Save
Save
Save
Save
Save